Here is a short movie showing our house. It is on the mountainside, set on a plot of 6000 m2. We are 2 minutes from the village center by car, 8 minutes walk.
Here is the house and its chalet.
In summer, there's a canvas on the awning, so it's possible to eat outside, because it's hot in Provence. (Average temperature in summer: 26 °.)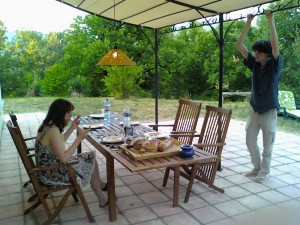 The living room. It's a big room offering a living room, a fireplace, a TV area and a fully furnished kitchen with all the modern comfort you can need.
There are 3 bedrooms in the house, one of them has a TV.
The chalet, just above the house, is a complete studio with double room, desk facing the mountain, kitchen area, shower, wc.
Sports supply : in the garage, for the brave ones, an elliptical bike to keep yourself fit ; in the garden, a trampoline, to see the landscape from above.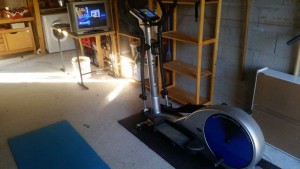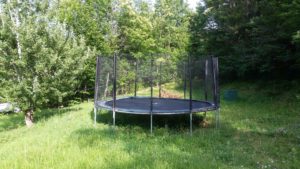 Two cars are available, two Honda CR-V 4X4, both of them are automatic.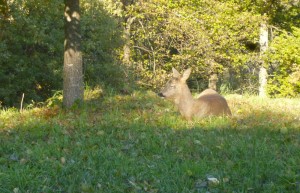 As we are surrounded by nature, it often happens that our neighbours, the roes, pay us a visit.
Equipments : kitchen with oven, microwave, fridge, freezer, dishwasher, washing machine, clothes-dryer, bbq; 2 TVs ; internet-adsl-wifi ; a PC computer ; a stereo system ; bikes ; table tennis; trampoline. No swimming pool with the house but, apart from the big swimming pool of the village, the region offers beautiful bathing spots in rivers; you can also find two aquatics centers (with games for children) in Nyons (30 km).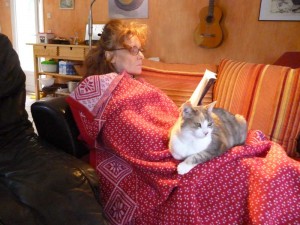 The cat, the one that appears in the film and here in photo, unfortunately died in 2018 … We did not want to take another one, so there are no more animals in the house (but you can bring your companion there).
A word about Dieulefit: although being a village, Dieulefit offers all conveniences : supermarkets, pharmacies, doctors, swimming pool, both indoor and outdoor concert halls, a movie theater, restaurants, parties and festivals (especially in the summer) and, every friday, a market with an atmosphere and products that are typically provençal. To be honest, we have travelled a lot in various regions of France, so we know the country quite well, and if we decided to settle down here, it's no accident. The only problem, we might as well warn you, is that you quickly fall in love with this place, offering an authentic sweetness of living, and so you will probably always want to come back…